.
Excerpt from Saxappeals site "Saxappeal has also been performing with Granny Award winning artist, Dwele (also a Detroit native musician/singer/songwriter) since 2005. Saxappeal has also toured with R&B vocalist, K'Jon, France born duo Les Nubians, R&B legend Leon Ware, London's own powerhouse duo Floetry, Grammy nominated Indie-Soul artist, Eric Roberson, currently touring with keyboardist/producer Zo!, and Carmen Rodgers (of The Foreign Exchange), and is also currently touring with Charlie Wilson (11 time Grammy nominated vocalist, and former lead singer of The GAP Band), who's opening for Bruno Mars' XXIVk (24 karat) Magic Tour."
Saxappeal AKA La Darrel Johnson
Detroit USA
.
Saxappeal recently released his 3rd solo project, entitled "Black Gold", which peaked at #4 on the iTunes Top 100 Jazz Charts, and has surpassed 100,000 streams on Spotify in it's first 7 weeks of being released. You can listen and purchase Saxappeal's music at https://saxappealmusic.bandcamp.com/album/black-gold
---
.
Saxappeal's mission is to rekindle the flame between people and music; which is, unfortunately, flickering dim. His hopes are to touch people through his music, in ways they've yet to be touched. With focus, determination, positive energy, love, and a passion deeper than anything he can explain, he uses his horn to tell stories, state his opinions, and celebrate the gift of music through love.
---
Saxappeal: The name itself brings a new image to the music arena. The young saxophonist, born and raised in Detroit, has been playing since the age of 7. In fact, this young bird, barely able to stand on his own two feet, let alone fly solo, was pushed out of the nest (musically speaking), after a mere 6 months of playing his horn. Now, the extraordinary 35-year-old musician brings anxiety, joy, love, pain, passion, and so many more sensations to the stage while performing. Comfortably known as 'Sax', he has scoped out his flying territory and has set his sights high.
---
"I'm performing on the Drake Contemporary Alto Sax mouthpiece. This mouthpiece is by far THEE BEST mouthpiece I've ever experienced! The reaction of the mouthpiece is solid, very solid! It does not in any way, shape, or form, hold you back as a player. Never have I felt a hard rubber mouthpiece cut through sound like this! Aaron Drake is on to something good with this design! When I first experienced this, I was blown away. I could definitely tell hard work & dedication was put into this mouthpiece. After speaking with Aaron Drake, I knew then that they were indeed. Each mouthpiece is personally handcrafted by him, & the dedication that he has put into each mouthpiece shows. I'm very excited about being a part of the Drake family!
---
Saxappeal plays the Drake Contemporary Alto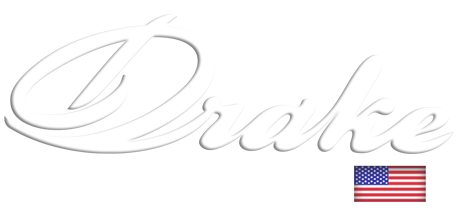 The Drake family of artists is a growing and worldwide community. These musicians are connected by their musical pursuits and; their common recognition of the outstanding quality of our mouthpieces. We support musicianship with our inspired designs, which empower performers to reveal their unique voice. » Featured Artists 2021